It's Mr. Just Creation in the India. That's work on Digital Marketing, SEO, Web Development, and Graphic Designing, Keyword Research, Creative Solutions, Logo Design, Google Ads, Facebook Ads, LinkedIn Ads, and Twitter Ads. This is also our website for song promotion. justsong.in
How to improve your business?
Rank Your Website On Google.
How to start your own Business?
Play your Ads on Google and Social Media Accounts.
Traffic on your website by Keyword Research.
Traffic on your website by Search Engine Optimization (SEO).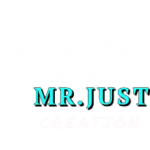 Mr. Just Creation
WE DESIGN A CREATIVE AND DIGITAL WEBSITE ACCORDING YOUR THINKING.​